The best offense is a good defense - maintaining proper humidity levels in crawlspaces and basements prevents the moist conditions that pests love.

Protecting against future infestations improves customer satisfaction and protects your company's warranty and reputation. Offering high-capacity dehumidification also allows you to differentiate your business by offering customers a solution that is more complete and longer lasting than that of your competitors.

How much moisture is too much?
Termites need water to live and unfortunately many crawlspaces provide more than enough to sustain a subterranean infestation. Water in crawlspaces can come from leaky or sweaty pipes, improper surface drainage, failed sub-pump and more. The more moisture present, the happier and more plentiful the termites. It's best to attempt to keep humidity levels in the crawlspace below 50 percent to prevent a breeding ground for termites as well as mold, bacteria, dust mites and rot.

As you know, preventing moisture requires sealing the crawlspace by patching leaks and ensuring proper drainage. To keep moisture in the air under control, a high-capacity dehumidifier should be installed. Proper sealing with control of excess humidity will help you protect your extermination jobs for years to come.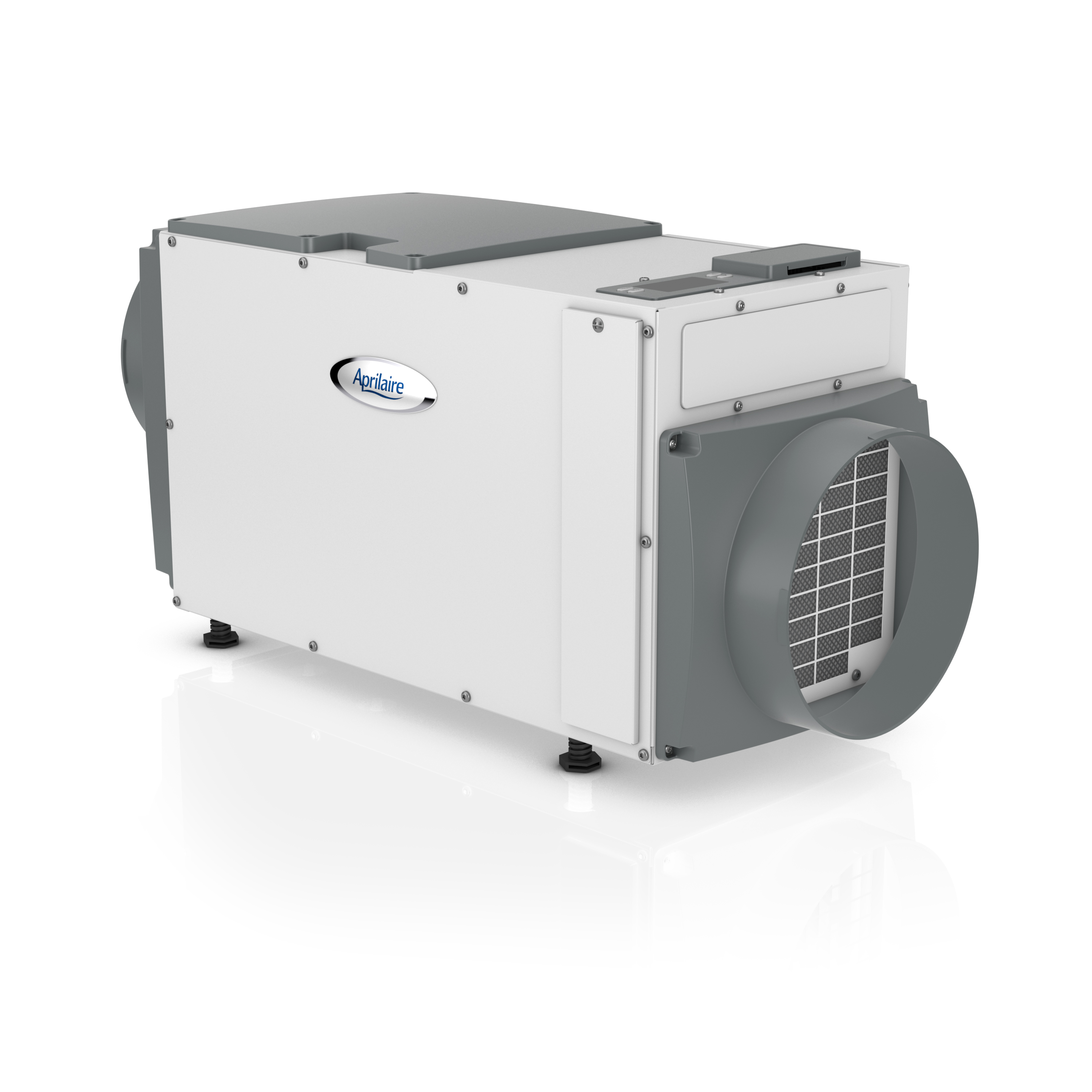 Benefits of Aprilaire Dehumidfiiers
Easy installation - Convertible top and side air discharge locations, small cabinet and no p-trap. Digital control walks professional through initial set-up. Perfect for crawlspace applications.
Basement and crawlspace models - Excess moisture in basements and crawlspaces creates odors, promotes mold growth and foundation damage. Unlike small portable units, Aprilaire has a full line of dehumidifiers with the capacity to meet the demanding moisture removal needs of basements and crawlspaces.
Durability and warranty - Five-year bumper-to-bumper warranty, 15-plus year system life expectancy and e-coated coils that resist corrosion.
Prevent over-cooling - Help reduce high humidity in homes where shorter air conditioner run times fail to remove enough moisture for optimal comfort.