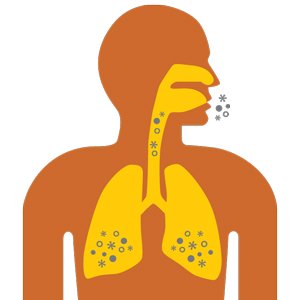 Asthma is a Serious Threat to the Health of Your Family
Asthma causes your body's airways to become inflamed or swollen, making it difficult to breathe. Common symptoms include:
Chronic coughing and wheezing
Shortness of breath
Chest tightness
Rapid breathing
Frequent respiratory infections, leading to hospitalization
Asthma is not curable, and is often misdiagnosed. In some severe cases, it can even be fatal. An estimated 20 million Americans (including 3 million children) suffer from asthma today.
Living with Asthma Means Managing Asthma Triggers
When you're living with asthma, you're likely familiar with common asthma triggers like:
Aprilaire Can Help People Managing Asthma Triggers for a Healthier, More Comfortable Home.
Aprilaire can provide your family with whole-home indoor air quality solutions that can help remove asthma triggers, making your home more comfortable—and more healthy.

Our whole-home humidifiers and dehumidifiers can help you maintain the perfect level of moisture—one in which dust mites are unable to survive.
And our air purifiers can trap up to 99% of airborne pollen, mold and spore-sized particles, many of which can trigger asthma.