Effects of Climate Change: Energy Conservation and Air Quality Impacts
6 minute read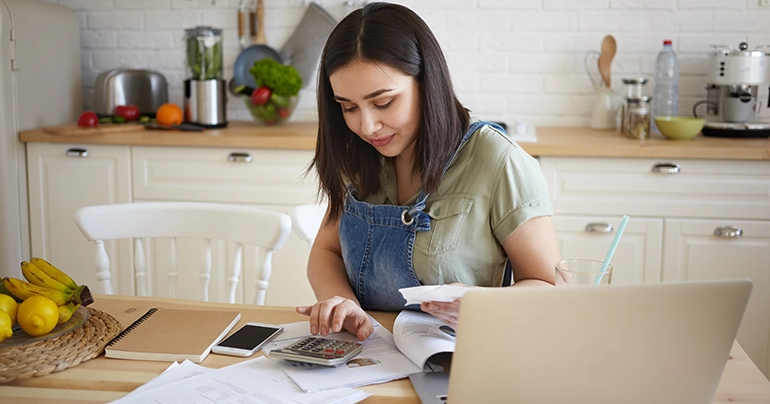 Our planet has been occupied by the effects of climate change for so long, it almost feels impossible to recall a time when these pleasantries came standard—before climate change impacted everything (and everyone) around us:
Ending a season of sneezes with much-needed relief from allergies
Looking up at a clear, blue sky—absent of air pollution from contaminants like wildfire smoke
Keeping a close eye on our home's temperature and lighting usage for improved energy conservation
Knowing how to breathe easy each and every day
Without these mainstays, it's no wonder we are experiencing collective feelings of anxiety as we watch the effects of global warming take a starring role in our lives. What does that mean for us, our energy, and our air quality? Read on for a look at climate change's future and how you can help slow its progression.
The Effects of Climate Change: A Slow, But Sure, Evolution
Whether you notice it or not, the effects of climate change and its impacts continue to evolve as the years go by. Some impacts pose as a direct threat to our health while others destroy our planet and its resources.
The Effects of Climate Change on Our Health
As experts continue to study global warming and its progression, it's important to note that there are some current effects impacting our health right now.
Our allergy seasons are starting earlier, lasting longer, and increasing in severity as each year passes. Why? Well, due to the effects of climate change, we continue to experience warmer temperatures and increasing levels of air pollution which directly impact our crops and their flowering periods. With our growing seasons beginning earlier and lasting longer than ever before, relief from allergies has been hard to come by due to an excessive overproduction of pollen.
In addition, we're experiencing an influx in weather events, like hurricanes and wildfires. Not only are they becoming more and more common, but these events continue to increase in severity thanks to the effects of climate change. But how can the weather impact our health? High levels of rainfall during the hurricane season and lingering wildfire smoke that travels thick and fast during the everchanging wildfire season continue to contribute to unhealthy levels of air pollution—directly impacting the Air Quality Index (AQI) in almost every state of our nation.
The Effects of Climate Change on Our Resources
Among other key resources we rely on daily, studies have shown that every single day, billions of people use energy to power their lives. On a global scale, residential and commercial buildings consume over half of all electricity! It turns out, all that energy use isn't doing our planet any good either.
According to the United Nations, the "growing energy demand for heating and cooling, with rising air-conditioner ownership, as well as increased electricity consumption for lighting, appliances, and connected devices, has contributed to a rise in energy-related carbon-dioxide emissions from buildings in recent years." The EPA seeks to underscore this dangerous evolution by helping educate all on the effects of climate change and the negative impact it can have on our local and regional energy sectors.
It's clear: We must shift our energy toward protecting the energy supply we've relied on for hundreds of years.
Shifting Our Energy Toward . . . Energy
Our planet continues to experience consistent warming throughout its layers. When combined with other impacts—like weather events or threats to our water supply due to rising precipitation levels—there's more room to endure lasting negative impacts to our energy systems going forward.
According to the World Meteorological Organization, our clean energy sources must double over the next few years to mitigate the risk that climate change, extreme weather events, and more concerns will leave our energy security hanging in the balance.
As we continue to grow and evolve as a collective population, our energy needs (and reliance on electricity, specifically) are only getting bigger. In fact, overproduction of energy can have a negative impact on our fuel supply. With energy generation known to increase fossil fuel emissions, we can continue to expect harmful airborne contaminants and greenhouse gases to be released into the air we breathe.
Even though our planet's warmer temperatures could, in turn, offer opportunities for energy conservation during the winter season, high temperatures in the summertime can wreak havoc on our energy supply and send A/C systems into overdrive! Additionally, with the threat of falling or damaged powerlines and transmission towers as well as concerns of complete energy system failures, the effects of climate change can severely impact how we power our homes and lives.
Our lack of energy conservation efforts worldwide, paired with our collective overuse of energy resources, does not help shine a bright light onto the future of our planet and its people.
Slowing the Effects of Climate Change
While the small changes we make daily to combat the effects of climate change don't often yield a global life-sized impact, promoting and supporting energy conservation day-to-day surely helps in the long run!
At the Professional Level
In order to combat the effects of climate change, we must all be all in! With our current energy systems less than equipped to tackle upcoming extreme weather, temperatures, and more, we can soon expect to see some of the following positive changes take place on a professional level.
Global efforts to reevaluate changes in energy technologies, policies, and products are on the horizon! Surprisingly, research shows that our current efforts could be doing more harm than good, creating more vulnerabilities as a result.
Information and resources surrounding the effects of climate change will become more accessible and reliable. In an effort to improve our energy conservation strategies and stay up-to-date with climate news, it's clear that this push for education can help us move in a positive direction.
At a Personal Level
In the meantime, there are a wealth of changes and adaptations you can make in your life, too. Personally, here's how you can help fight back and slow the effects of climate change.
Save Energy: Filling your home with ENERGY-STAR®-certified appliances and electronics can help you achieve 23% energy savings each year compared to conventional products. AprilAire Whole-House Dehumidifiers (Models E080, E100, and E130) have all earned the ENERGY-STAR® Most Efficient 2023 certification!
Build "Green": "Green building" is a great way for builders and developers to create healthy, smart, and energy-efficient homes that are proven to stand the test of time. By utilizing sustainable resources, including solar panels, radiant heating, and rainwater harvesting, "green buildings" have the ability to adapt to any environmental changes that might put your health as a homeowner at risk. Plus, by ensuring builders follow home energy codes during construction, energy efficiency will become a standard in your community, no matter where you live!
Use Clean Technologies: Did you know that the quality of the air inside our homes can be up to five times more polluted than the air outside? When you invest in clean technologies indoors , like prioritizing clean fuel, using electric stoves, or installing solar panels, you can stay protected from future home and health concerns—all while lessening the strain on the environment!
Fighting Back with the AprilAire Healthy Air System®
Investing in these life-changing technologies is easy with AprilAire! In fact, with the AprilAire Healthy Air System ®, you can protect every inch of your home from airborne pollutants, too-high or too-low humidity levels, mold growth, allergy triggers, and much more—thanks to these Whole-House Healthy Air solutions.
AprilAire Whole-House Air Filtration Solutions
AprilAire Whole-House Air Purifiers and AprilAire MERV 16 Air Filters are designed to reduce your exposure to harmful airborne respiratory irritants (like lingering wildfire smoke) that can lead to short- or long-term health concerns.
By capturing up to 99.9%* of airborne allergy and asthma triggers, as well as 98%* of airborne viruses, your whole family can experience relief from allergies and protection from virus-sized particles, right inside your home.
AprilAire Whole-House Fresh Air Ventilation Solutions
Ventilation systems help your home inhale fresh air while exhaling dirty air out and away. As your AprilAire Fresh Air Ventilation System works to dilute airborne contaminants like chemicals and bacteria, you can ensure your home's air is protected from threats like volatile organic compounds (or VOCs) that can enter your home through foundational cracks or gaps.
AprilAire Whole-House Humidity Control Solutions
Humidity control at home is possible with help from AprilAire Whole-House Dehumidifiers and Humidifiers! Designed to protect from risks associated with too-high or too-low humidity levels, AprilAire Whole-House Humidity Control solutions will help keep unwanted health symptoms at bay year-round.
Bonus: AprilAire Wi-Fi Programmable Thermostats
Introduce zone control and monitor your Indoor Air Quality wherever, whenever. The AprilAire Wi-Fi Programmable Thermostat and our Healthy Air App helps you stay in the know, ensuring your system is energy-efficient, running as intended, and is specifically tailored to meet the needs of your Healthy Home.
It's Always Healthy Air Season
When the effects of climate change won't give you a breather, AprilAire can! The time to fight back against climate change is now. To get started and learn how to breathe Healthy Air in your home, Find a Pro in your area!
*Contaminants removed based on air passing through the filtering system using an AprilAire MERV 16 Air Filter.