Protect Yourself From Air Pollutants Created By Wildfires
2 minute read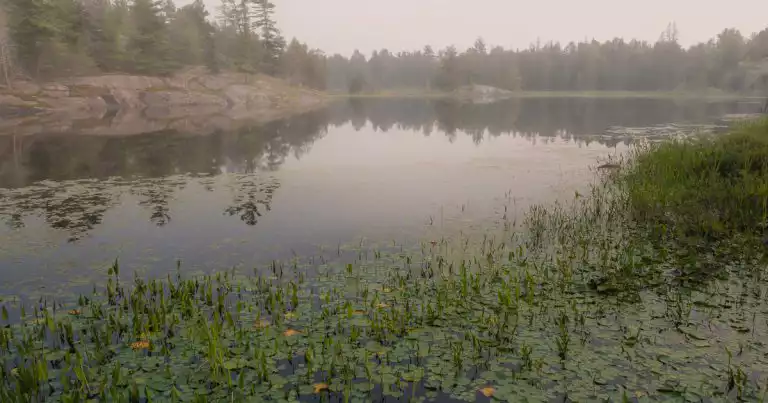 Climate change is creating drought-like conditions and surging temperatures. These ingredients combine to create the perfect recipe for wildfires to spark. This current is pouring toxic air pollutants created by wildfires into already polluted air.
In fact, wildfires are currently spreading across southern Canada and the northern United States. This collection of wildfires is coating the skies in a visible haze creating poor outdoor air quality for 60+ million Americans across the Northwest and Midwest along with impacted areas in Canada. 
Indoor and Outdoor Air Pollutants Created by Wildfires
Wildfires create a handful of air quality issues such as PM2.5, ozone, ash, and smoke. These air pollutants are especially dangerous. They create irritations within the lungs leading to complications for vulnerable groups like the elderly, children, asthmatics, and those with pulmonary issues. Even for previously healthy people, repeated exposure to poor outdoor air quality can lead to lingering pulmonary and cardiovascular illnesses. 
Unfortunately, you cannot avoid these conditions by staying inside. These air pollutants can get inside your home through cracks in the foundation, windows, and doors and require you to take precautions. 
Taking Precautions Against Wildfires
The Centers for Disease Control and Prevention suggest sealing up windows, using a portable air purifier, installing high-efficiency air filters, avoiding adding volatile organic compounds to your air, and not stirring up particulates by vacuuming. You also want to make sure that the portable air purifier you purchase does not create ozone. Contact your doctor if you are at elevated risk due to pulmonary or cardiovascular issues. 
Even after the fire ends, smoke can stay in the air for several days so continue to take precautions until your outdoor air quality is deemed healthy. Ash will also linger and can be kicked up during the cleaning process. Continue to wear a mask when you go outside and monitor outdoor air quality with AirNow. 
As climate change continues to encroach on our lives, it's important to start taking precautions to make sure that you and your family are protected against wildfire season. 
Products To Capture Air Pollutants Created by Wildfires
A whole-home air purifier and high-efficiency air filters from AprilAire are a must-have. They will capture air pollutants that float into your home from the outside and capture other indoor pollutants like odors, airborne viruses, dust, and smoke during and after wildfire season. 
For example, the Model 5000 air purifier captures 99%* of airborne viruses* and 95%* of smoke-sized particles. It's a great addition to homes with vulnerable people. 
All AprilAire whole-home air purifiers are equipped with a 5-year warranty so you can breathe easy knowing that your American-engineered products are built to last. 
Contact a local Healthy Air Pro to make sure your family is protected from poor Indoor Air Quality. You can search by zip code or city. Turn your home into a safe haven today. 
Find an AprilAire Healthy Air Professional
Start your Healthy Air journey with one of the 4,500 pros nationwide so you can fill your home with fresh, clean air.
*Contaminants removed based on air passing through the filtering system.