The air inside your home is essential for more than just comfort—it's essential for life. It impacts your family's health and budget. That's why it's reassuring to know that with Aprilaire, you can be in complete control of your indoor air.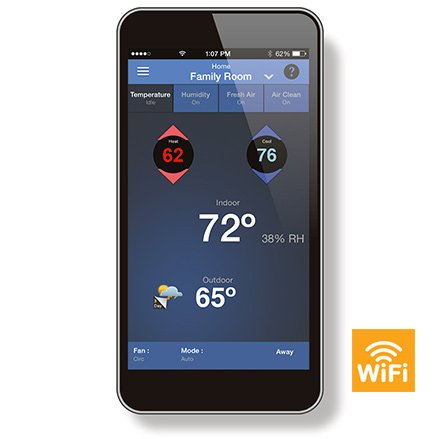 Aprilaire goes beyond simple temperature control, to include all aspects of indoor air quality, including:
All of these indoor air essentials come into perfect balance with one single, easy-to-use control.

Manage Indoor Air Quality Throughout Your Home

Achieving Total Comfort has never been easier. Easy-to-operate controls are ​integrated into your thermostat to help you manage temperature, humidity, air purity and freshness — all ​with a simple, easy-to-use interface.

Control All Aspects, or Isolate Specific Issues

If you wish to isolate specific air quality issues, Aprilaire offers a range of control options to suit your your individual needs. You can address the issues you have—not the ones you don't.

Aprilaire—Delivering improved comfort to your home and family.

Aprilaire has been delivering Total Comfort solutions for more than 50 years. Our products work with all leading brands of heating and cooling equipment. Plus, we partner industry-leading contractors, so you get the most comprehensive line of solutions available today.