An Aprilaire air cleaner gives you the ability to control when and how it works.
But what if you're vacuuming and kicking up extra dust? What if it's allergy season, and you and your family are constantly sneezing? There are special day-to-day situations that make the need for air cleaning more urgent. That's why we offer an Aprilaire Event-Based Air Cleaning Thermostat. It allows you to manage your air cleaner with a simple-to-use control that's conveniently located in your living space.
This intuitive thermostat allows you to clean the air in your home based on your unique needs. Choose from a variety of settings, including: Constant Clean, Automatic, Event Clean and Allergies.

Aprilaire Wi-Fi lAQ Control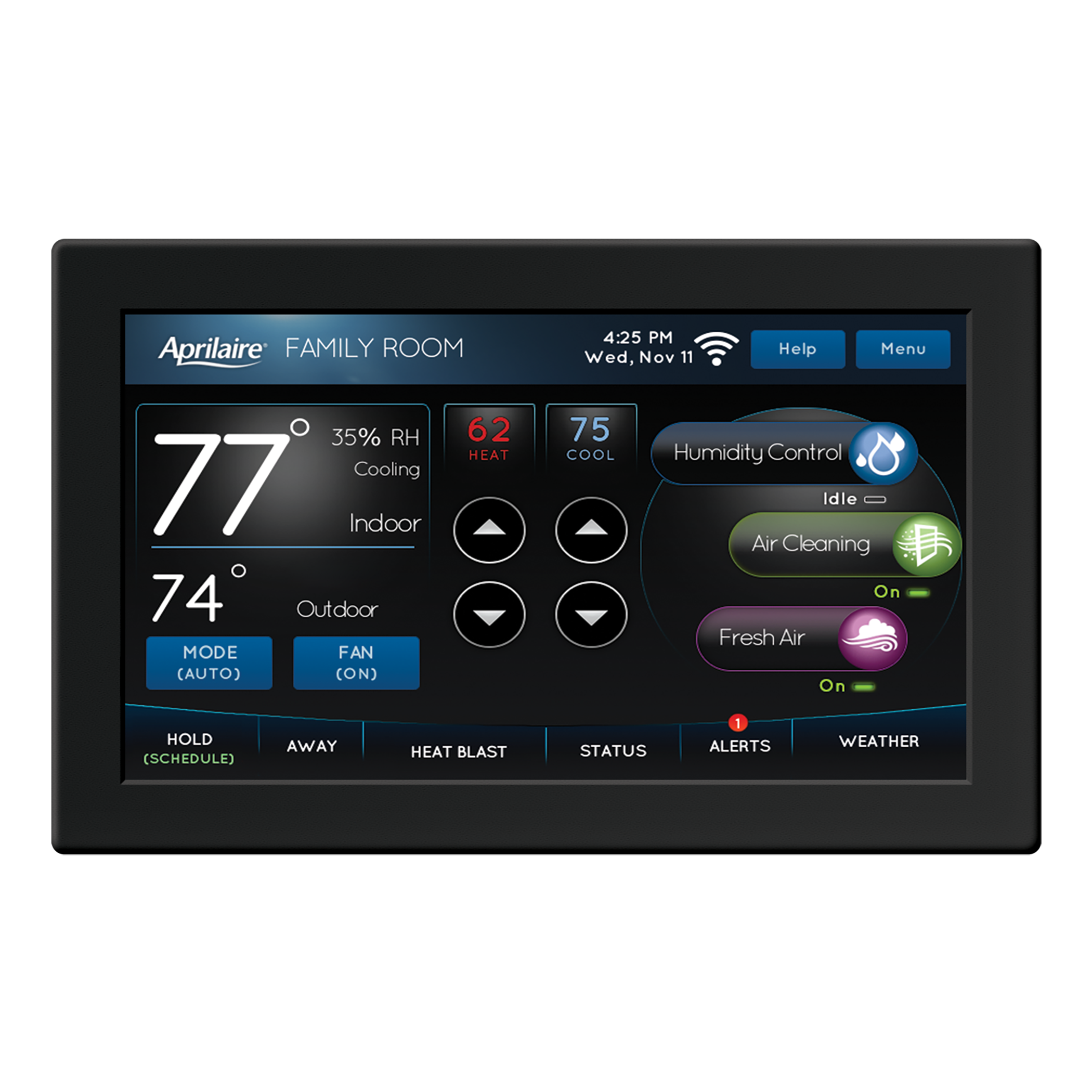 The Aprilaire Wi-Fi IAQ Control is an easy-to-use touch screen thermostat that lets you manage air cleaning based on your needs, while also managing your temperature, humidity and air freshness. It puts you in total control of the comfort and health of your home and family.

Clean Coil Guarantee

Aprilaire offers you this guarantee: Should your new indoor air conditioning coil require professional cleaning in the next 10 years while properly using an Aprilaire Air Purifier, we will pay $100 toward the cost of having the indoor coil cleaned by a licensed contractor.