Managing Summer Humidity From the Ground Up
2 minute read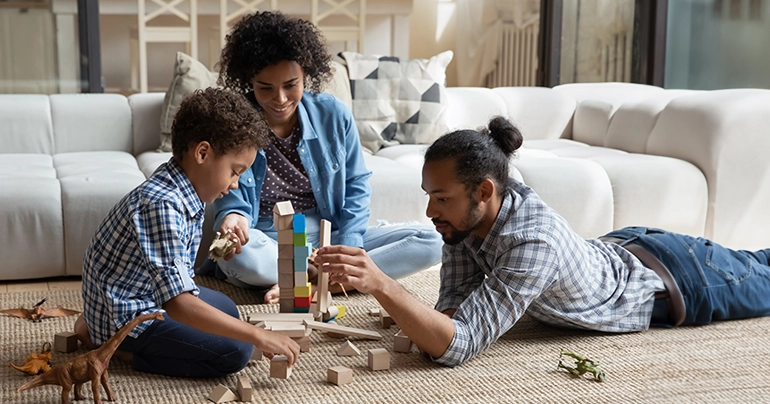 How much time do you spend in your basement or crawl space?
While some of us have a finished basement that's a great place to play or relax, others want to spend as little time as possible in the dark, cold lower levels of their homes. (Was that a spider?!)
Regardless of how much time you spend in these spaces, the air quality of your entire home can be impacted by the environment in the lowest areas.
As we approach the heat and high humidity of the summer months, let's look at some best practices for ensuring a Healthy Air environment in your basement and crawl space.
A Healthy Home Starts at the Foundation
Before we get back to addressing humidity in the home, let's take a moment to analyze another aspect of Healthy Air that starts at your home's foundation: radon mitigation.
Radon gas can enter through cracks in the foundation, seeping in from the surrounding earth and making its way into every area of your home. At-home radon testing is a good place to start, and if you discover an issue, it's important to call in a professional to get rid of the harmful gas and fix your foundation, when possible.
The same cracks that let in radon can also let in moisture from the ground underneath your home. This can lead to excess humidity levels and, eventually, mold, pests, and odors.
When moisture enters the basement or crawl space, issues can start to pop up all over your home:
Mold and mildew can cause allergy symptoms and other health issues
Water damage can impact the structural integrity of your foundation
Sitting water can ruin flooring, woodwork, carpets, furniture, and more
Odors can spread throughout your home
Pests may be attracted to the moisture and find a new home in your basement
To fix these issues, a professional may recommend sealing your crawl space, insulating doors and pipes, and installing a humidity control solution (more on this below).
Humidity Control for the Entire Home
Humidity control is a great way to address both excess moisture issues and the high humidity levels of summer that can make your space feel hotter than it really is.
An AprilAire Whole-House Dehumidifier is designed to maintain balanced humidity levels throughout your home, delivering a number of benefits you can enjoy all summer long:
Save energy by reducing the burden on your air conditioner. Reducing humidity levels with a dehumidifier allows your AC to run efficiently and less often. (AprilAire Models E080, E100, and E130 were named ENERGY STAR® Most Efficient 2023)
Protect your woodwork, flooring, and electronics from exposure to excess moisture
Preserve health and wellness by maintaining humidity levels between 40–60%, which prevents things like mold, viruses, and bacteria from thriving
To learn more about the benefits of an AprilAire Whole-House Dehumidifier and other air quality solutions, check out the AprilAire Healthy Air System® and find a Healthy Air Pro in your area.