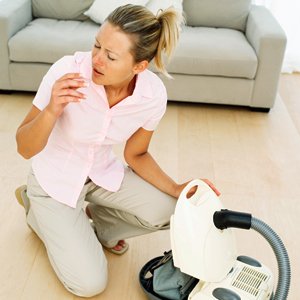 Home sweet home. There's no better place, right?
You've spent so much time making it comfortable and inviting for your family and guests. But to achieve Total Comfort you need to take into account all aspects of your indoor air:
Temperature, humidity, air freshness and air purity can all have a huge impact on your family's comfort. If you have issues with just one of these areas, you can't be truly comfortable.
Think about it—we spend more than 90% of our time indoors and, on average, at least a third of our day in our homes. Don't you think your home should be as comfortable as possible?​
Common problems standing between you and Total Comfort include:
Aprilaire Whole-Home Indoor Air Quality products can help treat and clean the air in your home to protect your family from problems standing between you and Total Comfort. Find an Aprilaire professional near you today for an in-home consultation, or use our Solution Finder to learn how to achieve Total Comfort in your home today.