Which States Have the Highest Relative Humidity in The Summer?
2 minute read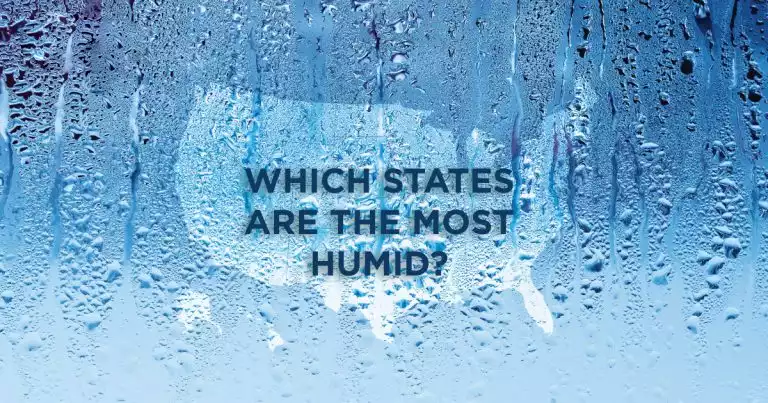 You're in the hot seat: Which states have the highest relative humidity levels in the summer?
The answer: Alaska
You might be surprised to see that our most northern state tops this list, but there's a reason that Alaska has the highest Relative Humidity (RH).
Alaska has an average RH of 77%. The next highest state, Florida, comes in around 74% average RH. While Florida is hot and balmy in the summer, Alaska is much milder and comes out on top because of its low temperatures.
Because RH is a measure of the amount of water vapor in the air relative to how much the air can hold, it can be much higher in colder areas despite there being much less actual moisture in the air. This is because cold air can't hold as much moisture as warm air.
While this is somewhat of a trick question, it goes to show the limitations of Relative Humidity. It isn't always a good indicator of how much actual moisture is in the air, or how muggy it will feel outside.
Top 10 states for Relative Humidity:
1. Alaska
2. Florida
3. Louisiana
4. Mississippi
5. Hawaii
6. Iowa
7. Michigan
8. Indiana
9. Vermont
10. Maine
Is your state on the list?
While you can't change the heaviness of the air outside, you do have control over the air inside your home. Here' what a dehumidifier can do for your home, especially in the hot, humid summer:
Improve Health
Dehumidifiers allow you to breathe easier and feel comfortable in your home by reducing irritation to your skin and respiratory system. They make your home less hospitable to allergens like dust mites, mold, and mildew by reducing humidity levels. It can also reduce toxin levels, like formaldehyde, which can be released in hot and humid air.
Prevent Damage
Mold can grow in excessive humidity and attract pests like termites. A dehumidifier can help prevent decay and corrosion caused by those pests. They also reduce the amount of mold on furniture, clothing, and other linens.
Save Money
Dry air feels cooler, meaning you won't have to use your air conditioner as often or at quite as low a temperature. Because it also allows your air conditioner to run more efficiently, a dehumidifier can lower energy costs and prolong the life of your A/C unit by taking on the task of removing moisture from the air.