Stay Safe and Healthy at Indoor Gatherings This Holiday Season with AprilAire
3 minute read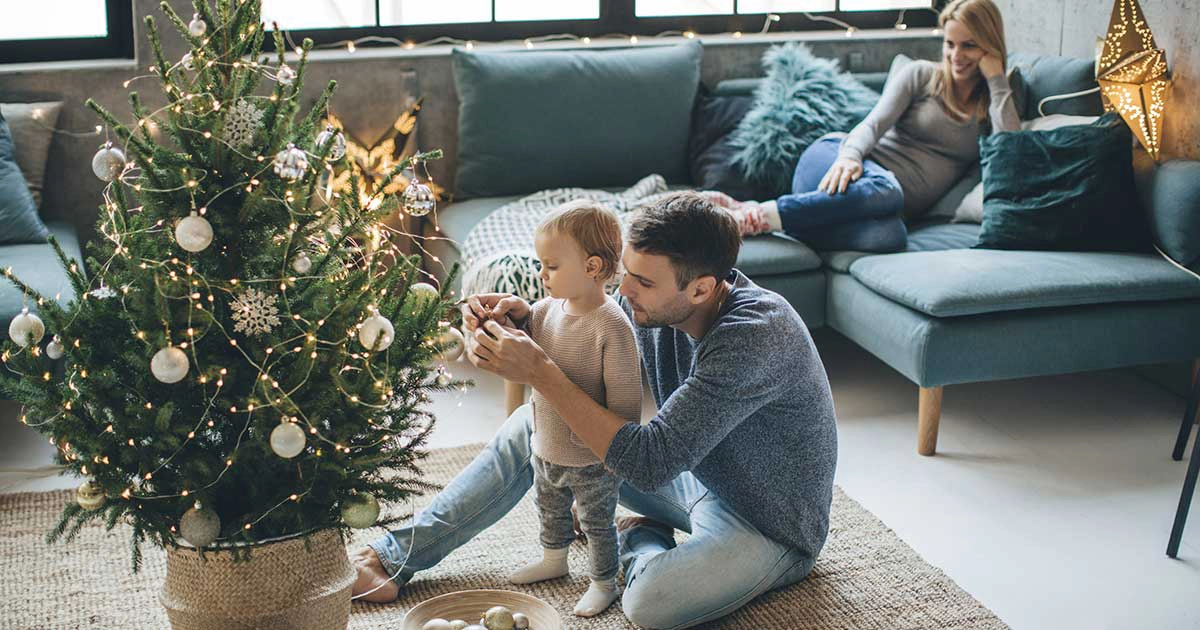 -When Guests Arrive for the Holidays, Unhealthy Indoor Air from Increased Cooking, Candles, Germs and Viruses Can Be Improved with Air Purification, Ventilation, and Balanced Humidity Delivered by the AprilAire Healthy Air System®-
MADISON, Wis. (Nov. 17, 2022) – With the holidays approaching, many people are planning festive indoor gatherings but with the increased cooking, burning candles, and guests potentially introducing new germs and viruses, healthy indoor air should be a top priority too for hosts. AprilAire, the nationwide leader in professional-grade Healthy Air solutions for the home since 1954, has a suite of clean air products. Led by the company's signature whole-house solution, the AprilAire Healthy Air System®, is a set-it-and-forget-it system for all-in-one fresh air ventilation, air purification, humidity control, zoning, control, and radon mitigation which are all essential to maintaining proper indoor air quality.
"After the last couple of years, many of us are really looking forward to festive holiday gatherings this season with friends, family and loved ones. Throughout the year and during this time, we encourage everyone to consider healthy indoor air a top priority," said Jimmy Pendley, president of AprilAire. "From whole-home healthy air systems to top-rated air cleaners and more, AprilAire solutions are proven to make indoor air cleaner and healthier, especially during the holidays."
Delicious holiday meals require lots of preparation and cooking, but stoves and ovens can be the source of unhealthy indoor air. Gas-powered stoves and ovens can create carbon monoxide, while electric-powered appliances can release fine particles into the air. The danger doesn't come only from food particles entering the air during cooking. According to the California Air Resources Board, stovetops powered by natural gas and propane can produce carbon monoxide and formaldehyde. Nitrogen dioxide, a respiratory irritant, can also be produced by a gas burner.
Because there's pollution both from the high heat of cooking and from the materials used to create the heat, the ventilation fan above the stove should always be on from the start to the end of cooking to remove cooking exhaust, whether frying vegetables, boiling pasta, baking a holiday pie, or cooking a turkey.
Any good host knows that in addition to great food, great ambiance adds to holiday gatherings. Fireplaces with cozy flames and festive candles definitely set the mood, but they can also add VOCs (volatile organic compounds), which are gases released from chemicals present in many cleaning supplies and common household items. Key to limiting exposure is good ventilation and air purification, qualities for which AprilAire specifically designs its products.
Guests are the final key component to successful holiday gatherings. But with guests, come new germ pools and potential viruses.
The EPA estimates indoor air is five times more polluted than outside air; adding new germs to this mix from guests from other households or who have recently traveled can be dangerous and the best way to combat any situation is to control indoor air. The AprilAire Healthy Air System® delivers healthy air to the entire house via the existing HVAC system with a multi-pronged approach for clean air: proper humidity, fresh air ventilation, and air purification. The system also provides comprehensive IAQ control and radon mitigation. Humidity control creates an environment that is difficult for airborne viruses to both live in and to spread. Fresh air ventilation helps dilute the stale air in homes that include airborne viruses, and air purification helps capture the airborne viruses.
Visit the AprilAire website to learn more about maintaining proper indoor air quality during the holidays this year and beyond. To find the right solution for residences, homeowners should contact their local AprilAire Healthy Air Professional for a consultation.
About AprilAire
AprilAire is on a mission to make homes healthy. We believe everyone deserves Healthy Air and envision a future with Healthy Air in every home. We value healthy living, customer inspired innovation, simplicity of design, straight talk and delivering real results as promised, and most importantly making a positive difference in the lives of our customers, families, and communities. Headquartered in Madison, Wisconsin since 1954, AprilAire has been creating and delivering Healthy Air solutions to manage air purity, humidity, fresh air supply, radon mitigation, and temperature for all types of homes, in all environments. We have an unparalleled reputation as the brand of choice among tens of thousands of professional contractors and make a Healthy Air difference in the lives of the millions of families who rely on our products every day. To learn how to turn your house into a Healthy Home with the AprilAire Healthy Air System® and learn about other solutions, visit www.aprilaire.com.