Humidity Control To Curb Airborne Viruses Advocated by Emergency Physician
3 minute read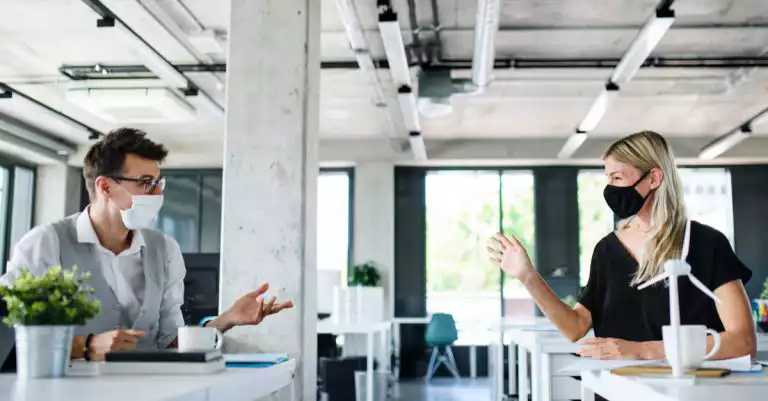 "It's the humidity, stupid!" said Dr. Jeff Gusky to a crowd of people at a church in Dallas, Texas. Gusky is an emergency physician who has been measuring humidity throughout Dallas' busiest indoor spaces including the Dallas Love Field Airport and NorthPark Mall. The doctor has long advocated for using humidity control to curb airborne viruses.
Humidity Control To Curb Airborne Viruses
"It's accepted that many viruses spread during the winter when the air is dry. COVID-19 is a virus," Gusky tells his audience. This methodology is why so many health experts are worried about COVID-19's outbreak potential this winter.
Drier air evaporates the droplets that spew out of a person's mouth when they cough, sneeze or talk. These smaller droplets can travel farther than larger droplets.
COVID-19 Droplets Travel Farther Than 6 Feet
A University of Florida study found that the virus could travel up to 16 feet in the air. Some other researchers have hypothesized that the virus could travel even further.
These droplets are also less likely to reach your face and are filtered more easily by face coverings. Social distancing measures, handwashing, and more stringent cleaning protocols are more effective against these larger droplets too.
In June, a group in Australia published a study linking dry air to the spread of the coronavirus there. The study compared 749 cases of COVID-19 to relative humidity. It found that with every 1% decrease in humidity, coronavirus cases increased 6%.
Simply put, the drier the air, the more prevalent COVID-19 was. The higher the humidity, the less likely the coronavirus was to spread.
While there have been occurrences of COVID-19 spikes in China and in New York during periods of lower relative humidity, it is not an exact science. Texas, Florida, and other Sunbelt states have high relative humidity compared to other states. This region has been one of the hardest hit areas this summer.
Air Conditioning Dries Out Indoor Air
The biggest culprit for this spike is air conditioning, according Dr. Gusky. Air conditioning dries out the air as it cools the air to the appropriate temperature. The same thing happens in the winter when your furnace heats your house.
While drier air also increases the risk of airborne viruses, it also lowers your body's natural defenses. Dry air dries out your nose's mucous membranes, which is one of your body's first defenses against airborne viruses. Lower humidity levels can also affect your body's immune system. This is especially impactful for immunocompromised populations, who are already at higher risk for airborne viruses like COVID-19.
Gusky says humidity control needs to be a part of every building's game plan in combating COVID-19, especially in buildings with large gatherings. These include churches, schools, offices, and airports.
Now Gusky does admit that humidity control does not eliminate all of the risks of COVID-19.
He says humidity is not a cure or a guarantee, but research shows it could help.
Engineering Controls Can Help Curb Airborne Viruses
Researchers have also pointed toward the impact of using engineering controls such as fresh air ventilation and air filtration in reducing the proliferation of COVID-19. The Healthy Air System™ uses a multi-pronged approach of fresh air ventilation, air filtration, and humidity control. This system helps mitigate the spread of COVID-19 in indoor spaces.
Fresh air ventilation pushes the virus-laden air out of the home and replaces it with fresh air from the outside. Air filtration captures airborne viruses that pass through the system. Humidity control helps increase your body's natural defense against airborne viruses and decreases the spread of COVID-19.
To purchase a Healthy Air System, contact a Healthy Air Professional in your area.