Humidity Control for Healthy Basement Air Impacts Your Entire Home
2 minute read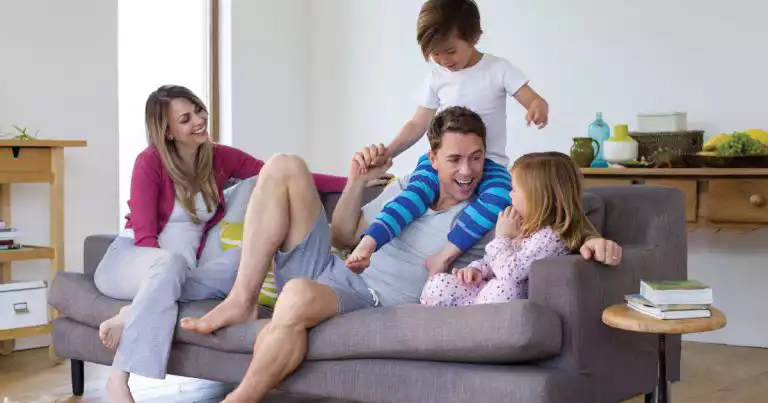 Humidity Control for Healthy Basement Air
It lurks beneath the surface. You cannot see it, but it's there. It's crawlspace and basement air. No matter how much you want to ignore it, the air in your basement and crawlspace is the same air that you breathe in your living spaces. The importance of using humidity control for healthy basement air reduces a host of issues including dry skin and scratchy throats.
Every day, just through everyday activities like showering and washing the dishes, most homes put 25 pounds of moisture into the air. That moisture has to go somewhere and in homes with reduced ventilation, that moisture just sticks around and increases your risk of mold, mildew, or mite infestations.
Mites and Pests
Termites, dust mites, or any mite can wreak havoc on your home or its foundation. The termite industry alone is worth north of 6 billion dollars annually. Once termites are in your home and have created structural damage, they can be an absolute pain to get rid of them. Due to their relatively thin layer of skin, mites cannot survive in 50 percent humidity. They need hot, moist air. Humidity control makes it nearly impossible for pests to survive.
Airborne Viruses
Bacteria and airborne viruses love dry air. Maintaining humidity between 40-60 percent your basement and crawl space reduces the amount of your viable airborne viruses in your home to less than 1 percent. Take COVID-19 for example. COVID-19 is in the same family of viruses that cause the flu and the common cold. If you have different people coming over into your home or family members venturing outside of the house, maintaining proper humidity control can reduce the risk of transmission and proliferation of these airborne viruses.
Asthma and Allergies
In fact, according to the US National Library of Medicine, National Institute of Health, this reduction can happen in just two days. It also significantly lowers the different allergy and asthma triggers in your home such as dust mites, mold, and mildew. If you do not like getting sick, keeping your humidity between 40-60 percent significantly lowers your risk.
Polluted Indoor Air is a Risk Factor
Polluted indoor air is a risk factor. The EPA estimates that the air inside our homes is up to 5 times worse than the air inside our homes due to poor ventilation, chemicals, dust, mold, mildew, and improper humidity triggering respiratory infections, allergies, and asthma. Health problems do not end there. In fact, the EPA states that poor indoor air can increase the risk of cardiovascular issues and cancer. Without a proper system in place, the filtering system for all of these harmful particulates is your family's lungs.
Humidity Control for Healthy Basement Air with an AprilAire Dehumidifier
Although a myriad of problems can be caused by improper humidity, solving them only requires one – an AprilAire Dehumidifier. You can easily monitor relative humidity, reduce musty smells and odors, and keep your basement dry. Maintain 40-60 percent humidity to keep your home and family healthy.
Contact a Healthy Air Pro.