The Relationship Between Dry Air and the Spread of Viruses
3 minute read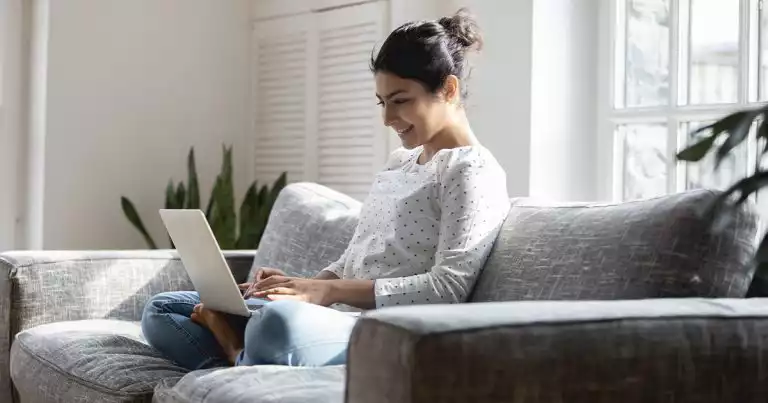 Dry air is an unpleasant and unavoidable part of the wintertime. It's caused as the temperatures drop and moisture in the air becomes sparse. And just like excess moisture that lingers in the air during the warmer months, dry air too can impact your home, belongings, and health.
Speaking of health, we're always looking for ways to stay healthy and safe, especially during the COVID-19 pandemic, throughout the incoming flu season, and every day in between. With kids going back to school and parents returning to work—plus, all of us staying inside more due to the changing weather—it's become increasingly important to prioritize your home's Indoor Air Quality to keep your family healthy throughout the season.
Did you know that there's a strong relationship between dry air and the spread of viruses? Spoiler: It's not a good one! So, let's start with combatting the dry air in our home and reap the benefits of what comes after.
Where Does Dry Air Come From?
Dry air is created as the temperature outside begins to drop and loses its moisture. And, as we've come to discover, what happens outside can also happen inside. Do you ever notice that you experience certain health-related symptoms during the wintertime, like sore throat or skin irritation? That's a result of dry air. Our bodies need moisture to lubricate our airways and without the desired amount of humidity in our home's air, we experience unwanted symptoms and can even get sick with viruses.
How Can Dry Air Impact Your Health?
As previously mentioned, dry air is known to negatively impact your health. Not only is it a nuisance that can persistently dry your airways and cause unwanted health symptoms, but studies show it can also have a big impact on the spread of viruses in your home's air.
Typical Symptoms of Dry Air
Dry air is known to cause symptoms like:
Bloody nose
Dry mouth and eyes
Sore throat
Cracked skin
Certain illnesses (considering dry air can increase your risk of getting sick)
Dry air in your home can actually increase your chances of catching viruses, which is especially unsettling during flu season as the COVID-19 pandemic continues on around us.
Dry Air and the Spread of Viruses
Viruses are more likely to spread when your air is too dry or too moist and studies show that your home's Relative Humidity (the amount of water vapor present in the air) can strongly influence how viruses spread while indoors. It's true, in low-humidity environments, your immune system defenses may be lowered and therefore, can cause you to be more susceptible to viruses and other illnesses.
Overall, to help prevent the proliferation of viruses in your home, it's important to keep your home's humidity between 40-60 percent. Doing this will help you combat the harmful impact of dry air and ensure your family is safe at home this winter.
Ways to Combat Dry Air
Forget those winter humidity myths! Combatting dry air starts with an AprilAire whole-home humidifier. Proper humidity control can reduce the transmission of viruses and minimize virus survival rates in your home. With an AprilAire humidifier, you can combat the dry air that can make you sick. Plus, humidifiers can help you save energy as they make your home feel warmer by adding moisture back into the air – this means you spend less time heating your home in the winter!
Healthy Humidity plays a key role in our overall wellness. And with the AprilAire Healthy Air System® (made up of humidity control, fresh air ventilation, and air purification solutions), we can help keep you and your family happy, healthy, and more comfortable in your home for years to come. Get started today by finding a Healthy Air Professional in your area.
Find an AprilAire Healthy Air Professional
Start your Healthy Air journey with one of the 4,500 pros nationwide so you can fill your home with fresh, clean air.