Indoor Summer Chore Charts for Kids of All Ages
2 minute read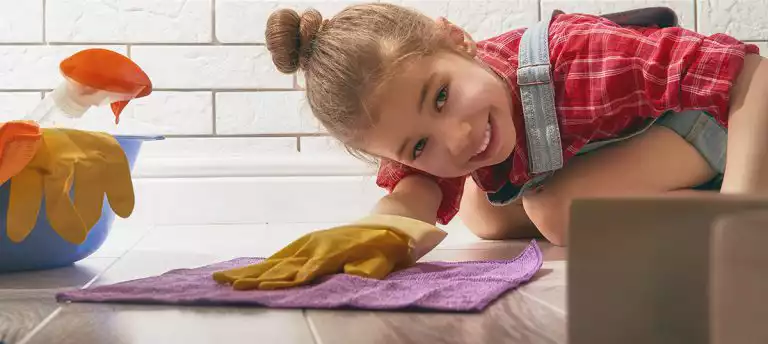 Summer Chores Chart to Keep Kids Busy During Their Break
What are your kids up to this summer? With endless digital entertainment options at their fingertips, it can be easy for kids to barely leave the house. But with so many adventures to be had when it's nice outside, that would be a shame. As a parent, you have an awesome opportunity to set up a summer chores chart for kids
Summer Routines for Kids

Children thrive on routines. While every family's summer routine will look different, it can be helpful to have a consistent schedule to organize around.
Here are just a few of the benefits that come from having a regular routine:
Consistent Sleep – When a child's internal clock stays "on time", it helps them fall asleep easier and get a full night's rest (8-10 hours)
Household Harmony – Predictability reduces stress and anxiety for parents and kids alike. Make sure everyone is aware of the routine and respects it
Preparing For Life – From grooming to work habits, children who practice skills–like reading for thirty minutes every afternoon or brushing their teeth before bed– are better at time management and have a greater sense of self-discipline as they get older
Gaining Independence – When children know expectations, they don't have to be reminded to finish work or make their bed. They can do it on their own and feel a sense of pride and confidence.
Summer Chores Chart for Kids
A major benefit of having the kids around all summer is the opportunity to lessen your load with household duties. If they have extra free time, spreading out summer chores is a great way to keep them busy, teach responsibility, and keep the house clean all summer long.
Here's a great resource for creating a Summer Chores Chart for Kids to keep your children occupied.
And here are four more fun and creative ways to incorporate a summer chores chart: