Teaching Kids Responsible Pet Ownership: The Dos and Don'ts
3 minute read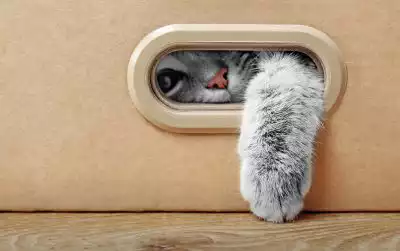 Here are some tips on teaching kids responsible pet ownership.
Teaching kids responsible pet ownership tips
Before making the decision to get a pet, take the idea for a test run. Look at books on animals at the library and watch a TV special on pets. Visit a shelter, pet store, or family and friends who have pets. Kids are sponges when it comes to information, especially when it's a subject they're passionate about. This introduction will help them become animal experts and foster their curiosity to prepare them for the hard work ahead.
Decisions, Decisions
Coaching your child through decisions, as opposed to making decisions for them, is a great opportunity for them to learn how to think. Discuss pros and cons of different pets to help your child understand that a ninety pound dog might not be the best option for your family or the dog if you live in a tiny apartment.
Once they've reasoned through which pet will be the best fit for your family, they can help decide what you'll name it, the color of its collar, what tank/cage to get, and so on. The more involved they are, the more naturally they'll take responsibility for their pet.
Daily Needs
Regardless of the pet your family decides on, it's going to need to be taken care of. Some pets will require a lot more attention, like brushing and grooming, while others might just need the basics of food and water. Either way, let these tasks be your child's responsibility as long as they're age appropriate.
This creates consistency and routine for the child, and teaches them empathy and understanding that animals have needs just like people. Learning how it feels to have another living creature rely on them for survival teaches responsibility in a way unique to any other.
Alpha Dog
This tip is specifically for dog owners and comes from Lisa Hartfield, owner of Webshire Kennels, based in Northeastern Wisconsin. She advises that, "Because dogs are pack animals, they feel most comfortable when there is a leader and they aren't left to decide right from wrong. For this reason, even the youngest members of a family should take on the role of leader with their canine companions."
Teach your children how to give firm and direct commands so that your dog will not view them as a litter mate that they can ignore. Dogs, much like children, thrive with consistency and when they know what is expected of them.
Action Accountability
Pets and kids are natural workout buddies. They've both got energy to burn and don't mind getting a little dirty playing around outside. Your child can start to learn the importance of getting active when they know their pet is relying on them to get exercise and stay healthy.
Play is just as important as exercise; it's enriching for your pets, and allows your child to use their imagination and creativity. Challenge your child to come up with fun games, or activities to play with their pet and be sure to remind them often that their pet is another member of the family and should not be ignored.
Healthy Environment
While we adore our pets and all the love and life lessons they bring us, living with animals also presents its own set of problems when it comes to the health of your home. Be aware of: odors, decreased indoor air quality, and potentially allergies and asthma. Some pets can even carry parasites, bacteria, or viruses that can affect health.
Maintaining a healthy home is just one more piece of the puzzle when it comes to being a responsible pet owner.