Introducing Healthy Air Ambassador Tamara Day
1 minute read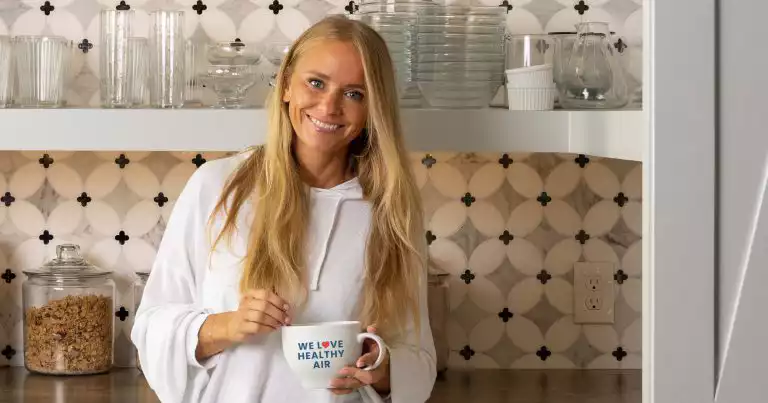 When you care about your home, you are focused on a number of different aspects. The look, the functionality, and, of course, whether it's a safe and healthy place to live. We think everyone deserves to know how to bring these three important aspects together. That's why we enlisted the help of designer and host of HGTV's 'Bargain Mansions' Tamara Day to bring together the worlds of design and Healthy Air!
Behind the Scenes
On camera, Tamara can be seen helping her clients with renovation projects that bring their dream homes to life. When she's not in front of the camera, she is committed to her family, design business, and retail store Growing Days in Kansas City. She works in her own style, referred to as "Laid Back Luxe" which blends glamour, comfort, and family—something she personally prioritizes as a mother of four. She believes homes should be both beautiful and low maintenance. Life can be stressful enough, so your home should be where you can let go of that stress and feel safe.
Healthy by Design
We've teamed up with Tamara because we couldn't agree more! We know that the first step to a safe and Healthy Home is filling it with Healthy Air. As our new Healthy Air Ambassador, Tamara wants to draw attention to the importance of keeping homes beautiful and effortlessly livable. This means everything from protecting the wood in the home to filtering out viruses and allergens. Check out this video at Tamara's home during the install of her AprilAire Healthy Air System®, bringing fresh air ventilation, air filtration, and humidity control to her and her family. To keep up with Tamara and her partnership with AprilAire, follow @tamaraday and @AprilAireCo on Instagram!