How You Can Help Fight Climate Change Right Now
3 minute read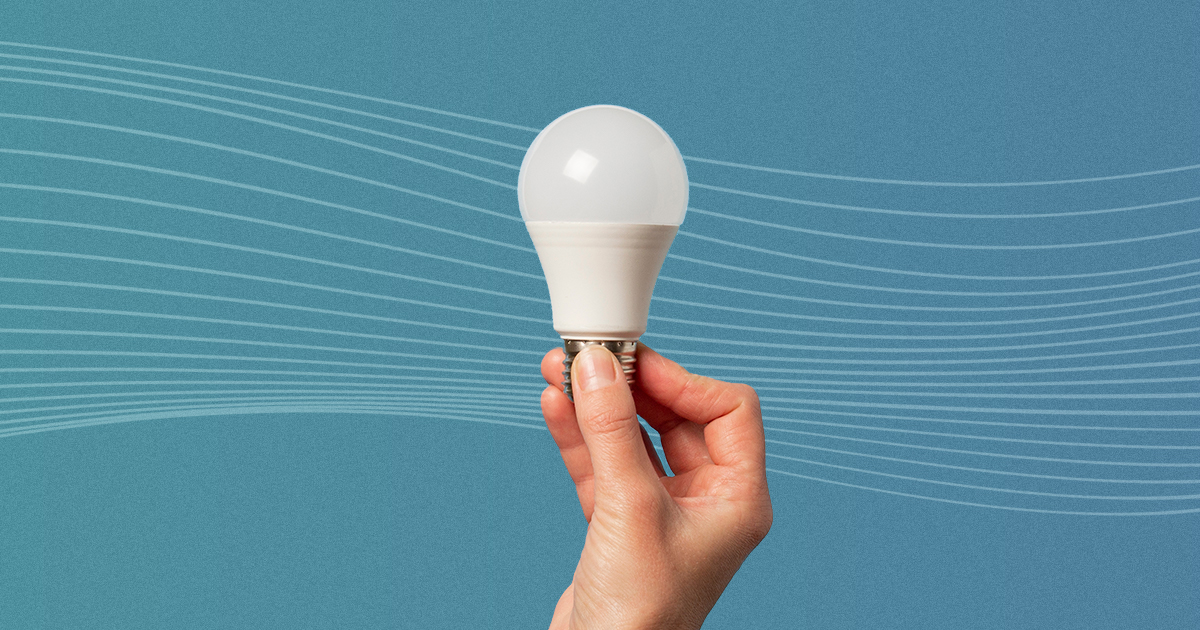 Through a year of rapid and monumental changes for the world, unfortunately, one thing that remained the same in 2020 is the threat posed by climate change.
For a refresher on what exactly "climate change" means, check out the resources provided by the Natural Resources Defense Council (NRDC), a non-profit environmental advocacy group.
To sum it up, human activity continues adding heat-trapping greenhouse gases to the atmosphere and causing a rise in average temperatures, extreme weather events, shifting wildlife populations, and other impacts.
It's clear that large, global changes will be needed in order to improve or reverse any of the negative trends that are changing the world as we know it.
Much of the onus will be on governmental policies that require changes from large corporations that enable and profit off of activities that cause climate change. But, as individuals, there are some steps we can take in our everyday lives to help mitigate the effects of climate change.
Plus, our individual actions send a message to decision-makers in governments and corporations that there's a demand for climate-friendly products and policies. They may be much more willing to make changes when there are adequate pressure and proof of profitability.
As the deputy director of NRDC's Clean Power Plan initiative, Aliya Haq, puts it: "Change only happens when individuals take action. There's no other way if it doesn't start with people."
10 Individual Actions For Fighting Climate Change
Find out how you're doing

Everyone produces a certain amount of greenhouse gases as they live their life. This is known as your "carbon footprint." You can calculate your carbon footprint at carbonfootprint.com or use the EPA's footprint calculator to see how much carbon and money you will save by making some of the following changes.
Use your voice
Share your thoughts with friends and family. Inspire others on social media, or take it a step further and contact your elected officials directly with your concerns.
Practice "Green Building"
Put simply, "Green Building" is a construction method that efficiently uses sustainable resources to create healthy, energy-smart homes and commercial buildings. If you're planning to build a new home or add on to an existing one, you have a great opportunity to do it in a sustainable, cost-efficient way.
Choose energy- and water-efficient appliances
Labels like ENERGY STAR® and WaterSense make it easy to choose the best appliances for reducing your energy and water consumption. They will also save you money in the long run.
Weatherize your home
Simple home improvements like sealing drafts and caulking leaks can save you big on energy bills. Check out this Home Energy Checklist for more quick-fix ideas so you can start saving energy today.
Reduce your food waste
It's easy to blame food waste on the marketplace or restaurants, but households reportedly waste 31.9% of their food. Learn more about food waste and ways you can reduce your household's impact.
Buy LEDs for your home
LED lights use 70% less energy than traditional bulbs. And that's not all: they last up to ten times longer, they're brighter, eco-friendly, and are safer for young children because they remain cool to the touch.
Unplug idle devices
The NRDC reports that always-on but inactive devices may cost Americans $19 billion and 50 power plants worth of electricity a year. Be sure to unplug unused devices and reduce your idle load.
Drive and maintain an energy-efficient vehicle
Our personal vehicles contribute greatly to global warming, so if you can, do your part by buying an energy-efficient vehicle. Another way to reduce your energy consumption is to make sure your vehicle is getting as many miles to the gallon as possible through regular maintenance.
Make responsible transportation decisions
If you're able to, drive and fly less often. Biking, carpooling, or taking public transportation, all mean less air pollution. And when it comes to those frequent flyer miles, less is absolutely more as air transport is a major source of climate pollution. When possible, do things remotely, drive, or take the train.