Five Unplanned HVAC Issues That Require Immediate Service
3 minute read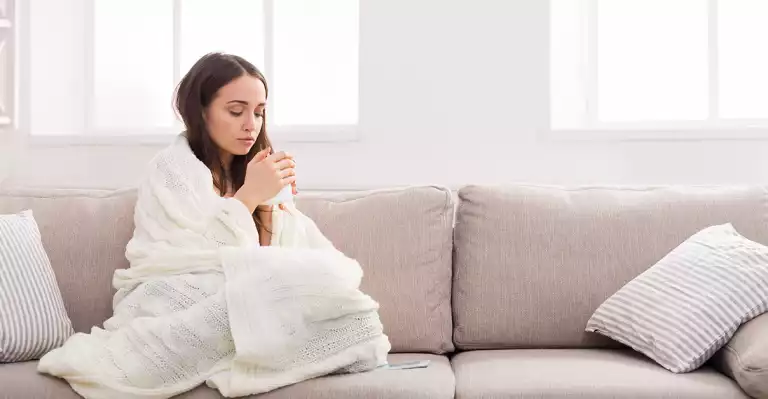 Keeping your furnace and HVAC system running smoothly through all four seasons of the year is crucial to keeping your indoor air healthy and happy. But we know that not everybody can be an expert in that kind of technology – that's why you have AprilAire! There are always going to be planned and unplanned issues that can arise in a homeowner's HVAC system—whether you have a furnace, a boiler, or a geothermal heat pump—so it's important to get ahead of taking care of them. Below we will take you through the 5 most common unplanned HVAC issues that require immediate service.
Unplanned HVAC Issues That Require Immediate Service
Thermostat Malfunctions
If your thermostat malfunctions, you can be left with no heat, no fan to force the hot air through your home, or no intermittent heat, which can all result in comfort problems. When a thermostat works properly, you can control the humidity in your home and gain the ventilation and Indoor Air Quality that you need.
Broken Motors
Airflow problems from broken fan motors and belts can cause your furnace to overheat and lose control of the temperature in your home. Your gas furnace is crucial during cold weather climates, but if your motor overheats and gives out, you will not be comfortable in your home because temperature will be compromised.
Dirty and Clogged Filters
Dirty or clogged air filters restrict airflow on your HVAC coils putting unnecessary strain on the central air conditioning and heating system. In addition to unhealthy air, you risk freezing evaporator coils, poor heating or cooling, high energy costs, even complete HVAC shutdown. With clogged air filters, it's only a matter of time until your HVAC system breaks down or needs to be replaced. Repairs can cost hundreds of dollars while a replacement can be several thousand dollars. It is recommended to change standard 1-inch filters every 1-3 months and AprilAire high-efficiency air filters every 6-12 months for peak performance.
Dirty air filters also lead to poor Indoor Air Quality symptoms like headaches, fatigue, trouble concentrating, and irritation of the eyes, nose, throat, and lungs.
Intermittent and No Heat
Furnace, heating system pilot, or ignition control problems can cause intermittent or no heat. This problem can arise for a number of reasons. One reason could be the system is too old. The average life expectancy of a modern furnace is between 15 and 30 years if maintained properly. Be wary of your furnace's age and plan to replace it. Other reasons you could experience intermittent heat include bad pressure switches, blocked pipes, and blocked drain lines.
Lack of Maintenance 
Neglecting regular maintenance can cause unexpected breakdowns, poor comfort, increased energy costs, and aging or failing ducts, which can compromise airflow. While there are a number of ways a furnace or HVAC system can unexpectedly require repair or attention, avoiding or neglecting maintenance is the one way to ensure you will have problems. Don't wait until it's too late. Replacing or repairing parts can be an investment, but regular maintenance will help you save money in the long run and protect the longevity of your HVAC system.
Creating Healthy Environments Together
Unexpected setbacks with your HVAC system can produce unhealthy air and cause discomfort within your home. Thanks to the experts at AprilAire, your plan for maintaining your system and avoiding unexpected issues can be easy. While you're at it, consider AprilAire's Indoor Air Quality solutions for your home and tackle everything at once with your Pro.
At AprilAire, we design and build whole-home solutions to help you manage air purity, humidity, temperature, and fresh air supply in your home, no matter the location or environment. For help creating a Healthy Home, contact a certified AprilAire Healthy Air Professional near you today.