How Drought Impacts Your Air Quality
2 minute read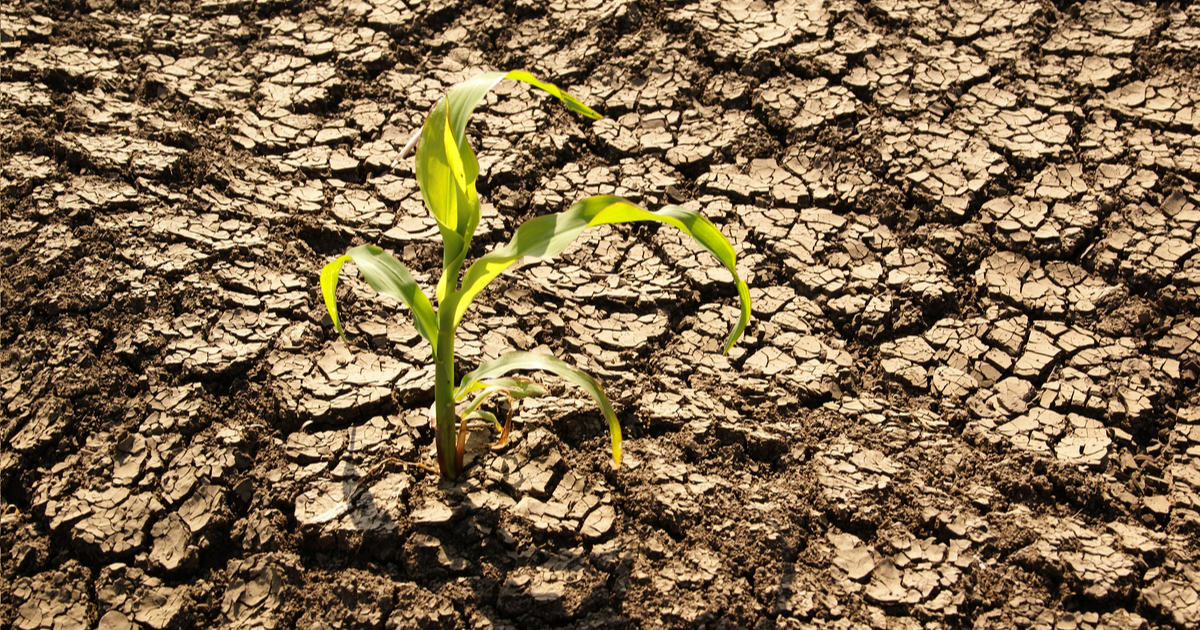 Click play to listen to the How Drought Impacts Your Air Quality article. 
Is drought a concern in your region of the country?
About half of the contiguous United States is currently experiencing moderate to severe drought, and studies are showing that conditions for the past two decades are worse than they've been in 1,200 years.
While precipitation levels play a role in the severity of droughts, the factor that has an even bigger impact is the temperature of a given region. This is because hotter air pulls more moisture from the ground level. And as our climate continues to change and temperatures generally rise, increased evaporation can lead to droughts of higher severity.
According to the National Centers for Environmental Data, droughts have the second-highest economic impact of any weather-related phenomena (behind hurricanes). And the negative effects of drought don't end there.
Dry Air
Drought conditions can impact everything from water levels to soil hydration to air moisture.
Relative humidity (RH) is a measure of the amount of water vapor in the air relative to how much moisture the air can hold. One study showed that RH can plummet by as much as 25% during a "dry year" as compared to a "wet year."
During the dry conditions of a drought, it's important to ensure you have ideal, balanced humidity inside your home. Ensure your humidity level is between 40–60% to keep your home environment healthy during inclement outdoor conditions. An AprilAire whole-house humidifier makes it simple to control humidity throughout your living space.
Dust Storms
Soil and cropland can lose moisture during a drought, making them more likely to blow away in severe winds to form dust storms. These conditions can last anywhere from a few days to several weeks, and vary by geographical region.
Breathing in dust over an extended period of time can lead to coughing, wheezing, runny nose, chronic breathing problems, and lung issues. When dust storms make it unsafe to go outdoors, they can also impact your indoor air environment. During these times, it can be unsafe to ventilate your home by opening windows or using mechanical ventilation, meaning you should rely on indoor air purification. An AprilAire whole-house air purifier paired with a MERV 16 filter can keep your HVAC system running efficiently and maintain Healthy Air in your home.
Wildfire Smoke
Wildfires are another likely side effect of drought, especially in the western United States. Wildfires create a handful of air quality issues like fine particulate matter, ozone, and ash, and need to be treated similarly to dust storm conditions.
When wildfire smoke impacts your area, it's important to turn off in-home ventilation systems to protect your Indoor Air Quality and rely on AprilAire whole-house air purifiers with MERV 16 filters to remove fine particles. Also, open or drafty windows and foundation cracks can allow airborne contaminants to enter your home, making an air purification system essential in both areas near wildfires and in faraway areas where smoke and ash can end up.
To support your whole-house air purifier, you can employ an AprilAire room air purifier in bedrooms, living rooms, or other areas for a supplemental boost of Healthy Air.