Creating a Weather Preparedness Plan For Severe Weather
3 minute read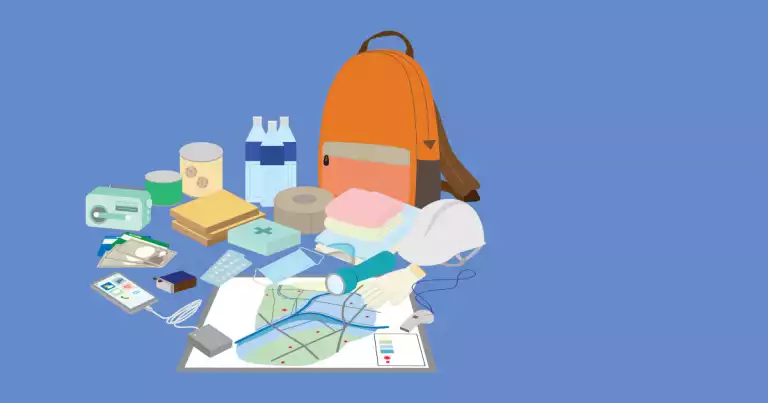 Click play to listen to the Creating a Weather Preparedness Plan article.
Severe weather can rapidly disrupt life as we know it. The recent winter wildfires in Colorado serve as a grim reminder of this, as tens of thousands of people were forced to evacuate their homes to avoid the quickly spreading flames. Most areas of the country are susceptible to major weather events, and it's crucial for families to have a plan in place for safely dealing with them at a moment's notice. Here are some tips to get you started creating a weather preparedness plan.
Emergency Shelter
In case of tornadoes and other high wind events that can destroy buildings, designate a shelter indoors where everyone will meet. An underground basement is one option.
You should also choose an area outside your home in case of fire or other events requiring evacuation. For hurricanes and other widespread weather events, choose a location out of town. There may be mass shelters in your area as well. Make sure everyone knows those locations and when it's appropriate to head for them.
Disaster Supply Kit
The American Red Cross recommends the following items be included in an emergency kit:
Water: one gallon per person, per day
Food: non-perishable items
Flashlights with extra batteries
Battery-powered or hand-crank radio
First aid kit
Multi-purpose tool
Essential medications
Sanitation and personal hygiene items
Copies of important documents (preferably in a safe you can travel with)
Extra clothes and blankets
Maps of the area, with important locations highlighted
Keep these emergency supplies as close to your shelter as possible, and ensure they're easy to access when needed. And make sure to personalize your kit to your family's specific needs (pets, seniors, infants).
Communication Plan
Staying connected is critical during emergency events. Have a plan in place for all your family members to get in touch with one another, and ensure that everyone has the necessary phone numbers for emergency services in the area.
Cell phones are the obvious solution, and you can provide emergency pagers for family members without phones. If cell service goes out, rely on the locations you've designated as meeting spots.
Method for Tracking Guidance and Storms
Staying aware of the latest status of storms and weather conditions is essential. A cell phone will be the first tool most people turn to, and you should also have a battery-powered radio or TV as a backup.
Personal Identification
If you're forced to relocate, it can be helpful to have your identification on you. Make sure to grab your wallet before evacuating if you have time.
For important documents like passports and social security cards, keep them in a fireproof safe and place copies of the documents in your emergency shelter.
Vehicle Preparedness
If you need to evacuate an area quickly, you'll want to have your car keys accessible. It's a good idea to keep an extra set in your shelter area as well.
Along with this, make sure your car is safe to operate in the current weather conditions before hitting the roads and keep the vehicle maintained to operate in extreme hot or cold temperatures. In the wintertime, make an effort to keep your gas tank mostly full at all times.
You should also keep a shovel and tire chains in your vehicle during the winter months if snow and ice may be an issue.
Keeping Warm
Severe winter weather can impact electricity and heating systems, and can persist for days or weeks.
Prepare your home by insulating water lines and adding weather stripping to doors and windows. If you need to rely on a fireplace or kerosene heater, make sure to have operational smoke alarms and carbon monoxide detectors.
Keep extra blankets in your emergency shelter and ensure you have a way to keep pets warm.
A generator may be appropriate in areas that regularly deal with extended power outages.
Regional Weather Concerns
Ready.gov pinpoints the major weather events that can impact different areas of the country: tornadoes, floods, thunder and lightning, and winter weather.
Weather events can also impact the health of the air outside. Use the AprilAire State of Your Air resource to learn about the potential hazards in your area, and see how AprilAire Indoor Air Quality solutions can protect the air you breathe indoors every day.