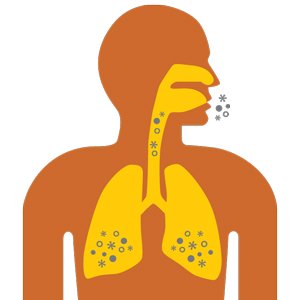 Radon is invisible, odorless and tasteless. It could be a life-threatening problem in your home's air.
Radon is a cancer-causing, radioactive gas found in the soil of every U.S. state. It comes from the natural decay of uranium in soil, rock and water. Radon from soil gas is the main cause of radon problems.
Radon in the home typically occurs when radon moves up through the ground to the air above and then into your home through cracks and other holes in your foundation. Your home traps radon inside, where it can build up.
Any Home Can Have a Radon Problem and Should be Tested
According to the EPA, Nearly 1 out of every 15 homes in the U.S. is estimated to have elevated radon levels.
Testing your indoor air is the only way to know if you and your family are at risk from radon. EPA and the Surgeon General recommend testing all homes below the third floor for radon.
The EPA offers information on radon test kits.
Radon is the Second-Leading Cause of Lung Cancer in the U.S.
According to the Surgeon General, radon is the second-leading cause of lung cancer in the U.S. behind smoking. If you smoke and your home has high radon levels, your risk of lung cancer is especially high.
Radon gas decays into radioactive particles, which can get trapped in your lungs when you breathe. These particles damage lung tissue and can lead to lung cancer over the course of your lifetime.
Radon Reduction Methods
Radon reduction systems can reduce radon levels in your home by up to 99%. Even very high levels can be reduced to acceptable levels.
The EPA lists the following methods as effective at lowering radon levels to varying degrees:
Vent pipe system and fan (soil suction radon reduction system)
Home or room pressurization
Natural ventilation
A heat recovery ventilator (HRV)—works like an Energy Recovery Ventilator (ERV)
Sealing cracks and other openings in your foundation makes these systems more effective and cost efficient.
Aprilaire Can Help You Reduce Radon in the Home
Aprilaire can provide your family with whole-home indoor air quality solutions that help you reduce radon levels, making your home healthier—and more comfortable.
According to the EPA, increased ventilation will help reduce radon levels in your home. Aprilaire Whole-Home Ventilation Solutions can replace radioactive radon-filled indoor air with fresh outdoor air. Ventilation will also improve your air quality by removing other pollutants.