Healthy Homebuilding Updates from the 2021 International Builders' Show
2 minute read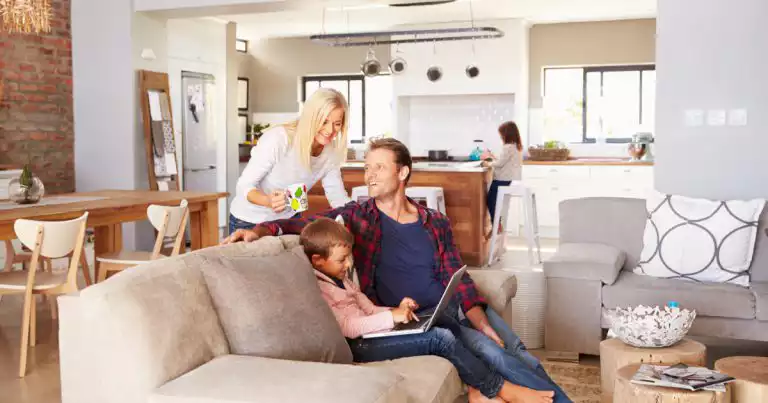 Listen to the Healthy Homebuilding Updates from the 2021 International Builders' Show.
The National Association of Home Builders held their annual trade show in early February 2021. This year's presentation was held virtually, to eliminate unnecessary health risks during the COVID-19 pandemic.
At AprilAire, we were eager to present a few key points to home builders and renovators in your area about our Indoor Air Quality solutions:
The importance of Healthy Air in homes
How to build better and healthier homes
Introducing some exciting new AprilAire products
Healthy Homebuilding
In the midst of the pandemic, there was added urgency to the topic of Healthy Air. We used our Healthy Air checklist to demonstrate just how important the health of the air inside your home really is.
Humidification – Balanced Relative Humidity (40-60% RH)
Studies show flu viruses thrive in dry air. AprilAire humidifiers help create a healthy environment that's great for your family but not for the flu.
Filtering – Allergen-Free, No Toxic Elements
AprilAire offers four different filter types: Clean Air, Healthy Home, Odor Reduction, and Allergy & Asthma Protection.
Refreshing – Ventilated and Non-Stagnant Air
AprilAire's ventilation systems help create Healthy Air in the home. By bringing in fresh air from the outside, we can dilute trapped airborne contaminants like allergens, chemicals, viruses, bacteria, and radon that can make you and your family ill. Ventilation systems also help push trapped humid air outside to help improve indoor comfort and health.
Temperature – Regulated Heat and Cooling
AprilAire offers a number of different thermostats that are compatible with a wide range of heating and cooling systems, as well as your installed AprilAire Healthy Air Solutions. Each AprilAire Thermostat provides accurate readings of your home's temperature and can help improve your home's energy efficiency.
Filters for Healthy Air
It was refreshing to see the Residential and New Construction industry working to help home buyers find homes that are safe, healthy, and comfortable. Adding to that conversation, AprilAire showed the benefits of our MERV 13 filters.
Higher efficiency filtration is an important part of the newer homebuilding code. AprilAire MERV 13 filters and air purifiers not only meet code, but provide you with Healthy Air, and can extend the life of your homes' new HVAC systems.
AprilAire's New Products in 2021
We also revealed new products that control fresh air and moisture in the home.
The AprilAire E100V + 8190FF – This new, all-in-one ventilating dehumidifier kit combines our latest, most energy-efficient dehumidifier with our patent-pending ventilation control. It allows you to control the humidity in your home while introducing fresh, outdoor ventilation.
The AprilAire 8145 Fresh Air Ventilator – This is our newest, powered fresh air ventilation solution. It features a lightweight construction for easy installation, and our patented, code-compliant ventilation logic. It is recognized as ENERGY STAR® Most Efficient for 2021.
To learn more about homebuilding best practices, check out our Healthy Home Resources.